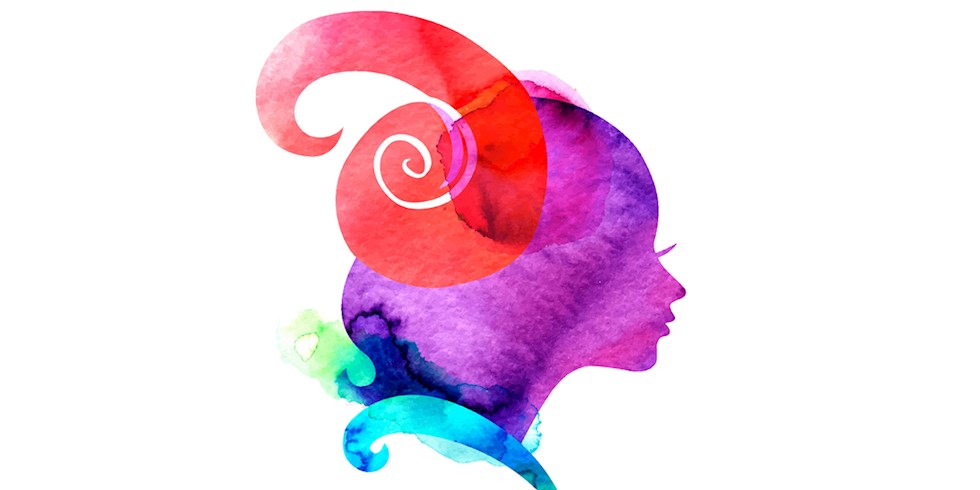 Realizing that the pressures in your heart have eased as of February will lead you to take more courageous steps in your love life. Selfishness and indifference are feelings that have no place in your heart, you will be able to realize this better in 2021. You will not want to hinder your feelings in order not to feel the emptiness of true love. If you are an Aries in a relationship, you will want your sex life to deepen your relationship, and you will want to talk boldly with your partner about this. Your lover's thoughts on sexuality will also be very important to you. Be prepared to be tested by a year when you want to make the best decisions for your relationship.
By 2021, you will feel that the feelings in your heart are not universal, but that you have a clear side. You will make this clear in your love life, marriage, and circle of friends. You will notice that your self-confidence has increased as of May, while the side of you that thinks you have no problem expressing your feelings openly outweighs. Eclipses to be experienced towards the end of the year will reveal the breaking points in your love life. New friendships, new environments and such beautiful changes will change your perspective significantly. The days have come when you put aside the bad experiences you had in the past and don't stop thinking about your heart…
If your Venus is in Aries;
When Venus is in Aries, it can force your emotions quite a bit.
You feel and reflect the fluctuations you experience emotionally both in your love life and in your social environment. With the influence of the planet of love, Aries pays a lot of attention to their personal care and wants to draw attention. If you want to impress someone, you can't avoid using your sexual attraction. With the influence of the planet of love, you want the feelings that go through your heart to be understood. Apart from not being afraid to speak candidly on this subject, you make the other party feel what you think. Even if you do not want to give too much promise and hope to the other party, you may not be able to control yourself.
If you were born in the Venus Aries cycle; You don't get tired of chasing after the person you love. Lifestyle in a relationship is important to you. You often evaluate the friends and family of the other party within you. The planet of love offers options while guiding you, but you will have some problems in choosing the right options. You may feel tired as you try not to be a prisoner of your indecision. You may lose your temper when giving breakup talks, talking about the future, and criticizing. Your passions will leave these negativities behind. With your attractiveness, you can have many people around you. But you don't want to spend too much time with the person you are not interested in. When necessary, you reveal your walls and boundaries. It is very difficult to be an interpreter of what is in your heart, to hold your heart tightly and win it. However, if your heart is won, you will be the one who turns the other side's head with your passion.
If your Mars is in Aries;
While your side that does not compromise on your strong personality will be the most striking side in 2021, you will realize that you do not want to include lies in your love life. It will not worry you if people with whom you share your common experiences begin to multiply around you. It is not a feature of you that other people wear themselves out emotionally in pressured situations. Your attitude that is aware of what you need to do in case of danger can cause you to have a touching attitude in your love life.
You will not hesitate to reveal your romantic side in adverse situations that you may experience with your lover, and you will be in a sweet competition with your fellows. Even though your impatient side causes you to be involved in dialogues you don't want from time to time, your structure that knows where and what to do will not reveal your weaknesses. Finding the strength within you will allow you to look at love from a different door. Taking care of yourself and taking care of your health will also add a different atmosphere to your relationship. You will want to show everyone that you are not afraid to reveal your self-confident nature. There is no issue that cannot be resolved for you. You will put your resolver and mediator structure more in the foreground in the fast-flowing times of 2021. Not to mention fast thinking and learning…
In May 2021, the temperature of your heart is rising! If you are a single Aries sign, your attitude towards bilateral relations will change, and your feelings towards people with different lifestyles will be activated in environments you could not enter before. Most of all, you will realize that you need conversations that will touch your heart. In September, you should manage your jealousy crises correctly.
---
• Love:
• Sexuality:
• Romance:
• Jealousy:
• The Luckiest Days of Your Venus: 21 Mart, 26 Mart
• The Luckiest Days of Your Mars: March 20, 4 Nisan
• The Zodiac Signs You Will Deal With The Most In 2021: Aquarius, LION
• The Zodiac Signs You Will Conflict The Most In 2021: İGIRLS, SPRING