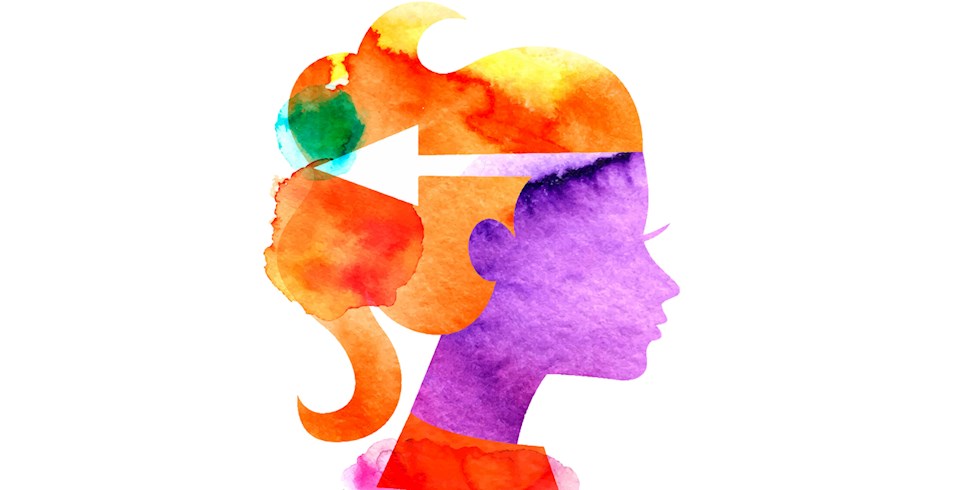 As the variable sign of fire, your perspective on love is different from everyone else. At the same time, the way you love is different. It is in the nature of love for you to enjoy life and have fun. People who want to be lovers with you first fall in love with your character and behavior. You are one of the rare zodiac signs that make the right first impression on the person in front of you. Focusing on the goal in love, as a living sign in every sense, you can do anything to get it the moment you love someone. You have a special weakness for self-confident people, and you like to leave a burning effect on the person you love.
You will start the year by removing the people who have been tiring you for a long time and occupying your love life one by one. In the rest of the year, you will want to take firm steps towards whichever route your heart shows you. Your joy of life and high motivation towards life also affect your partner. Your desire to work shows itself not only in your social life, but also in love. You are one of those who give great importance to the pleasure you will receive. You want to enjoy and be pampered, especially in the adventures you will experience in your sexual life. You want your loved one to make you feel special. In any case, you will undoubtedly repay a nice gesture made to you tenfold. Your strongest side is that you don't compromise on your romantic side no matter what.
If your Venus is in Sagittarius;
If Venus is in Sagittarius, before starting a relationship and opening up your feelings, it gives you the right to keep the job intact from the beginning, you want to underline the conditions thoroughly. This feature of yours can intimidate the other party. Although you seem open to all kinds of ideas in the decisions taken in the relationship, you want to have the last word yourself. You expect your loved one to support you and respect your opinions. Those born in the Venus Sagittarius cycle do not like to be envied, but they are jealous and can realize their jealousy in different ways. If your Venus sign is Sagittarius, you are outspoken in a relationship. Your charm is mystical in a different dimension than anyone else. You don't like standing still. You want to go on different adventures and experience different experiences together with the person you love. You are friendly towards the friends of your spouse or lover. You take care not to approach them with prejudice. You expect the same behavior from the person you like. You become the strongest in the relationship. You try to be mature in the face of negativity and problems. If the person in front of you is acting childish; You won't find it difficult to be tolerant. If Venus is in Sagittarius; You may hesitate to be alone with the person you like, there may be periods when you feel shy. But this shyness also adds a different charm to you. When you get into trouble, when you are in a difficult situation, although you may seem like you don't want the help of the person you care about, this is actually a test for him. Married Sagittarius signs born in the Venus Sagittarius cycle; He may spend too much money for his pleasure. In this case, it may cause problems according to the characteristics of the opposite side's sign. They may seem weak at joint savings.
If your Mars is in Sagittarius;
You want to give a chance to new and different people in your life. Learning and teaching mutually in a relationship is very important to you. You love to travel with your partner and sail to new adventures. However, you may have some deficiencies in patience and determination, and this may negatively affect your romantic relationships. Since you love constant movement, the person you will relate to must be someone who loves life and follows it. When you spend time with him, you don't plan too much for the past or the future.
If Mars is in Sagittarius; Your event is to live the moment in the most efficient and beautiful way. No one can easily attract your attention, so it is important that the person who will affect you is different, you have high expectations in this regard. You don't like situations such as being suppressed in a relationship or your thoughts are ignored and you don't stay silent. It makes you feel safe when your ideas are valued. Not compromising your character may cause you to contradict the other side's environment from time to time. It is important to have a regular sex life with the person you are in a relationship with, and you may be too frank about it. Your private boundaries are important to you, too much interference from the other party in your life will alienate you from that person. Person with Mars sign Sagittarius; can accept the little lies told in the relationship to a certain extent. But he certainly does not allow exaggeration and exaggeration on this subject. It is important that the person with whom he is in a relationship is at a level and status that he will respect.
Like many Sagittarius signs that have a relationship with February 2021, you will want to leave behind the ebb and flow moods you experience in your home. For this reason, you can make radical decisions with your companion in your relationship. You may try to confess this issue to your partner with whom you do not feel anything sexually. The eclipse that will take place in your sign this year may make you want to draw a different life. If you are a Sagittarius with an empty heart; While closing old notebooks in February, your belief in love at first sight may increase with someone you chat with on social media.
---
• Love:
• Sexuality:
• Romance:
• Jealousy:
• The Luckiest Days of Your Venus: May 9, October 7
• The Luckiest Days of Your Mars: March 4, October 30
• The Zodiac Signs You Will Deal With The Most In 2021: Aries, LION
• The Zodiac Signs You Will Conflict The Most In 2021: SCALE, BUCKET
---