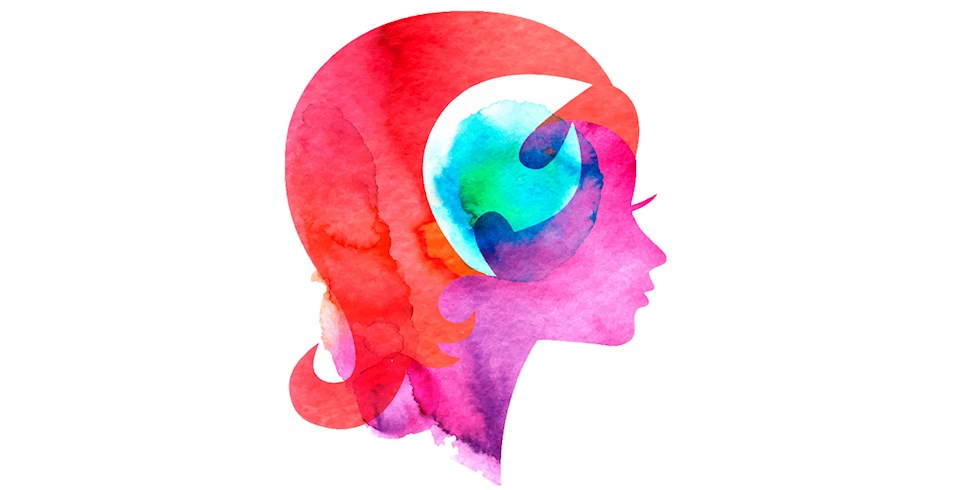 In order to find a solution, you will want to push your limits most in 2021. As one of the zodiac signs that listens to the emotions of the water element the most, you will be able to use your emotional intelligence and produce solutions. These solutions will enable you to better manage the breaking points in your life. Although the increase in complex situations in your love life may disappoint you, it will be very good to have friends with empathy skills near you. You want to be with people who know what they want in love and don't care what others think while charting their path. "True love is knowing what you want" will be your motto in 2021. The processes in which you reveal your sensitive side a lot will shape your character. Most importantly, you can be the person who is consulted and who finds the way in relationships that have reached a dead end.
The sky, which points to the future of relationships that will challenge you, also says that from the spring season, the number of people who want to meet you will increase. You can even consider marriage with this person, as long as you meet the person whose mindset, way of thinking and love is the same. You are a sign with important principles about marriage. The sky will underline that those who want to steal your heart this year must pass important exams. Even if you think that you have not met the person in your mind yet, your life is pregnant with unexpected encounters… If you are a Cancer with problems in your love life, increasing your personal care will positively affect your communication with your partner.
Not keeping sexuality in the first place in love will increase their emotional point of view towards you. If you are in a relationship, your partner's tangible investments in his future plan with you will sway you off your feet. If you are single, you will give a chance to an old relationship that has been in your life for a long time.
If your Venus is in Cancer;
If you were born in the Venus Cancer cycle, the first thing you look for in a relationship is peace. You want a relationship based on mutual respect, free from mistrust and fights. It is inevitable that you will get negative reflections of your motherly behavior from time to time in relationships. You think about your special days and memories, down to the smallest details, with the person you value and love. You synthesize the sensitive issues of the other party well and take care that the decisions you make regarding your relationship do not disturb them. When Venus is in Cancer, you expect the same tolerance from the other side. You may exhibit political behavior from time to time in the relationship. The positive or negative moves you make are psychological moves. You want to be trusted, loved and recognized by the people you love, so you pay attention to all the details. Thinking so thin in a relationship can cause you to be touchy. The slightest word can break your heart. You want your heart to be taken, beautiful words can affect your heart. But you won't have serious arguments for problems as well as needlepoints. If your Venus sign is Cancer, your loved one's trying to change your accustomed environment may make you uneasy. You know the importance of showing limits when necessary and showing your open heart when necessary.
If your Mars is in Cancer;
Mars, the planet of struggle, which supports your stance in saying your thoughts directly, ensures that you never take a step back. If you're someone with Mars in Cancer, you have a hard time controlling your emotions. Although it is not a problem for you to make a logical decision, you may have problems with logic as soon as Mars is involved. Emphasizing your innovative side in your sex life, Mars also reveals your brave attitude in your sexual life. You will always find a way to satisfy the other person. Mars will add salt to your charming attitude…
You don't want to fit in with feelings that don't suit you. Even if this feeling makes you seem like a misfit, you know best what you're thinking. Mars underlines that you have become so rigid in order not to fall into the mistakes you have made before. So much so that your behavior can be misunderstood in your circle of friends. People who like you but can't open up about their feelings may take a step back. You express your feelings for the person you love once. Once you get rejected, you don't want to deal with that person again. Being unreachable from time to time is also due to your Mars. You never hide that you are angry. You can sometimes exaggerate your protective attitude in your marriage. Your gentle side will blend in a balanced way with your tough side.
2021 Your dreams will be in line with the people you love. If you are a Cancer in a relationship, it will strengthen the bond between you if your lover agrees with you about your future plans. Marriage proposal and wedding preparations in July may be among the overlapping developments. Since your partner knows your pace, it won't be difficult in an already fast year to keep up with you. If you are a Cancer with an empty heart; You will feel more secure and popular in September 2021, while people who have already taken place in your life want to contact you again.
---
• Love:
• Sexuality:
• Romance:
• Jealousy:
• The Luckiest Days of Your Venus: June 2, June 21
• The Luckiest Days of Your Mars: 23 April, 17 July
• The Zodiac Signs You Will Deal With The Most In 2021: Scorpio, Pisces
• The Zodiac Signs You Will Conflict The Most In 2021: Aries, LION
---