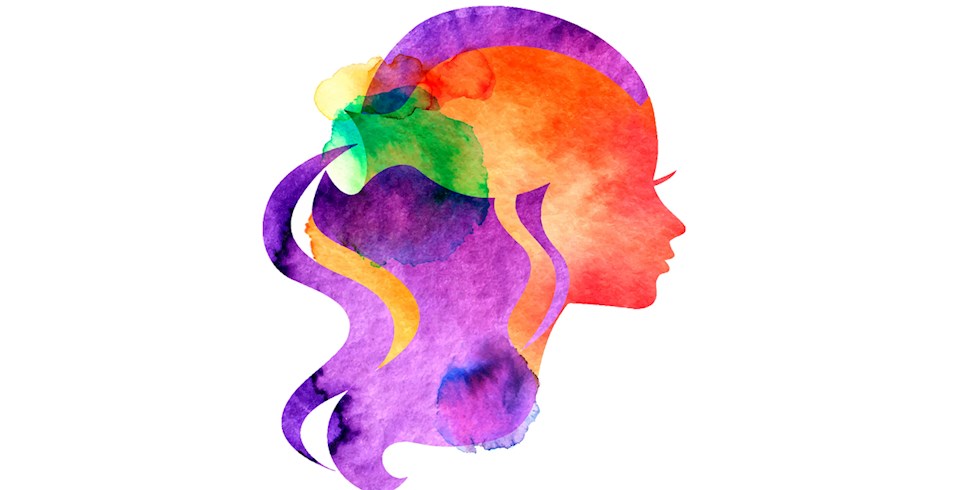 As you pass through a year pregnant with changes that you did not take into account, your love life will also get its share. Most importantly, you will be able to sense from your experiences that your feelings for love are different from the feelings you used to have. You can think of living your love with people you can connect with both your heart and your mind. Cliché relationships are far from you. Getting out of the molds, discovering new emotions, experiencing pleasure with the person you love at the peak reflects you. It is very important that your sense of freedom is the same as the person you love. A spouse candidate that you can't go on an adventure with is not for you. You care a lot about your loved one's tendencies towards life.
Rather than body language, you desire to talk, quarrel and pour your heart out to the person you love. Your lover's presence should be a blessing to you. You can think of a relationship where you feel lucky every time you look at it. Sometimes you can react very harshly to the criticism your family can make against your relationship.
you can be found. However, you have a structure that gets angry in a very short time and also lowers your anger coefficient in a short time. You want to account for the wrongdoing of the person you love. You are one of those who believe that every emotional behavior in life has important consequences. The fact that your loved one tells you about their experiences during the day positively affects the trust in the relationship. Your closeness to this idea also supports your structure that is in constant communication with your partner. A relationship without communication is a dead relationship for you. There may be a process that you should pay attention to in the solar eclipse on June 10. Do not strain your heart too much.
If your Venus is in Aquarius;
The person with Venus sign Aquarius is sympathetic in relationships and has a high motivation towards the relationship. He wants the other side to catch up with his speed. He takes advantage of the attractiveness of his mental power rather than his appearance, he wants to be understood. If you are born in the Venus Aquarius cycle; You want to constantly talk to the person in front of you and move forward by exchanging ideas. You keep your passions at a certain level, you don't like their excess. Your logic is more important to you. You can establish a union with people with different lifestyles when your logic fits. Sometimes this situation can surprise your friends around you. The perspective of your loved one on the concept of family is very important for you. You pay attention to the attitude of both your family and his own family. In a relationship, you see yourself as a family rehearsal and act accordingly. Those born in the Venus Aquarius cycle; In a relationship, they believe that mystery increases curiosity and curiosity increases commitment. Although they want to be free, they like to be envied. If your Venus sign is Aquarius; The intelligence and practicality of the person you love and value is a criterion for you. You may be aware that a serious relationship cannot be made with love alone. As soon as you establish a relationship with someone who is smart and intellectual, it becomes commonplace that your relationship is extraordinary. You like to stand on your own feet, so being possessed by the other party can make you nervous. In fact, although your heart is kind, in some cases you may appear cold and harsh on the outside. With your humanistic perspective, you balance the environment of the person you are in contact with and your own social life. You want to fuse them and strengthen your relationship.
If your Mars is in Aquarius;
Although your energy is constantly high supports the positive atmosphere in your relationship, it can deeply affect the environment of trust between you and your partner. At this point, the effects of the warrior planet Mars on your sign are not such to be taken lightly. If you're someone with Mars in Aquarius, the erratic lifestyle will distract you from love. In places where there is no love, affection and effort, your nervousness will increase considerably. Mars, which supports your willful nature in life, especially underlines your sexual life. If you are a married Aquarius sign, you can enter into new pursuits to spice up your sexual life with your spouse. Underlining that you can take care to talk to each other in order to raise your mutual pleasure to higher levels, Mars points out that you never solve problems by force. Your ability to control your anger depends on your partner's understanding. When someone who balances you is not in your life, you may experience significant emotional changes in a short time. Getting suggestions from your close friends after the person you love in love is one of the effects of Mars in your sign. You do not hesitate to ask your experienced friends about the problems you have experienced in your private life. Apart from doing everything for love, doing the right thing is your most important goal.
If you are an Aquarius in a 2021 relationship, you will take care to spend more time alone so that your relationship will take on a much different atmosphere as of this month. Your birthday can be an important occasion in this regard. You will make different travel plans in July 2021 to gain new habits and make new memories with the person you love. If you are an Aquarius with an empty heart; hope will bloom again in your heart. Make a note of the month of April in your calendar.
---
• Love:
• Sexuality:
• Romance:
• Jealousy:
• The Luckiest Days of Your Venus: 1 February, 14 February
• The Luckiest Days of Your Mars: 11 June, 28 July
• The Zodiac Signs You Will Deal With The Most In 2021: Libra, Gemini
• The Zodiac Signs You Will Conflict The Most In 2021: SPRING, Aries
---